Welcome to Richard's Towing
Back in 1972, Richard Murie Sr. opened his towing business and has been helping stranded vehicles in San Antonio ever 
since. 
Today, the company is still family owned and operated. The family oriented and devoted service helps give Richard's Towing a personal touch that so many customers have come to expect.
Competitive Rates and No Hidden Fees!
When your tire blows out or your car just won't start, count on our professional service whenever you need us!
Your boat, light truck, van, or SUV is safe with us. Our medium-duty trucks can handle quite the load when you're in trouble.
If your vehicle can't fit on our hitch, we have state-of-the-art flatbed trucks that will lift it and tow it anywhere.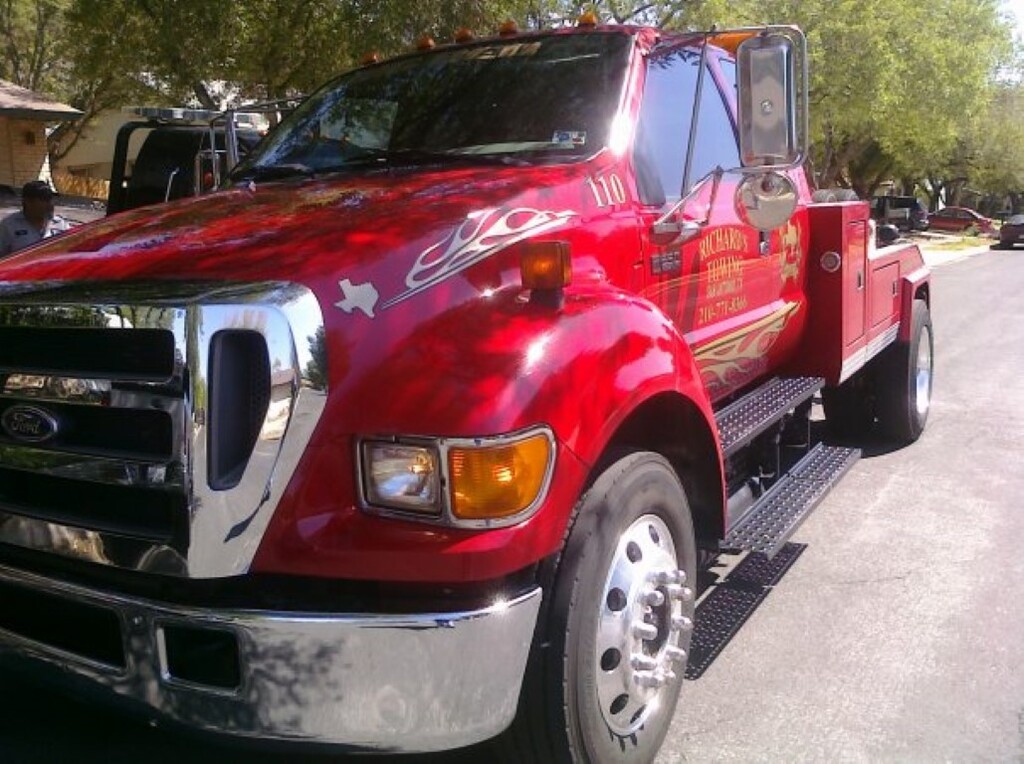 Give us a call when the unexpected happens on the road!
We'll Assess The Situation
Read Why Our Customers Choose Us!